Pure Buttons is world famous for our high quality custom buttons, made in USA. When you're looking for a way to not only increase the perceived value of your custom buttons, but also package them in a retail-ready product that excites your customers, look no further than our high quality custom button packs! We are the industry leader in button pack production and now offer completely die cut custom button packs for a 100% customizable, retail-ready pin-back button product. Learn more about the difference between our standard button packs and our die cut button packs below.
Custom Button Packaging Options
What's the difference between standard button packs and die cut button packs? At Pure Buttons we offer a wide selection of standard button packs which you can order online. We offer professional downloadable button pack templates to help you produce a perfectly customized button pack. However, if you're looking for something completely unique, we also offer die cut button packs for a very affordable price. Your card can be any size or shape with any number or orientation of pin-back buttons attached. You make the rules!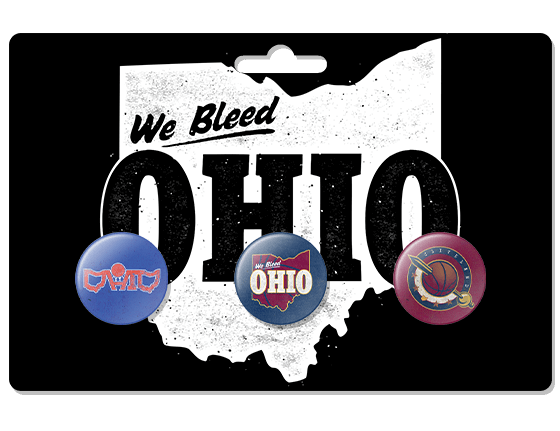 Standard Button Packs
are rectangular and require you to use button pack templates. You get a fixed amount of buttons, a fixed size of buttons, and fixed button placement. Art creation and checkout is easy, with one template to work on and upload, and checkout on our easy website.

View samples of our standard button packs and see if you'd like to take your pack to the next level with Custom Die Cut Button Packs!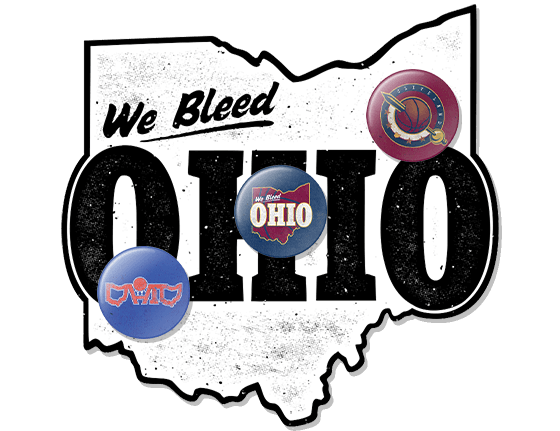 Custom Die Cut Button Packs
are any shape you want, with as many buttons as you want, configured in any way you wish. You create the artwork and tell us where to cut it. We'll work with you to make sure your custom die cut button pack is the best it can be.

Custom Die Cut Button Packs are the most eye-catching way to present your buttons. View samples of our custom die cut button packs.
Exclusive Coupon
Take 20% off your first order of custom button packs at Pure Buttons! If you decide to order die cut button packs, mention this code and we'll happily apply it to your custom pack order.
We offer 39 standard button pack configurations to order online at our website. With die cut packs, you don't need a template, but the order needs to be quoted on a case by case basis. However, you can get a general idea of the price per pack by finding the closest correlating standard pack listed on our website. No matter what pack style you end up choosing, enjoy this exclusive coupon code:
Frequently Asked Questions
✅ What is a custom button pack?
Custom Button Packs are a retail-ready solution for our custom pin-back buttons. We take any number of custom buttons and affix them to a custom printed full color backing card. Optional individual button pack bagging can be added for a completely finished presentation. Custom button packs are excellent promotional merchandise for bands, artists, companies, tradeshows, and more! Order custom button packs today and get the custom swag everyone wants!
✅ How do I order custom button packs?
To order custom button packs simply visit our website and choose a quantity of buttons per pack. This will let you order any of our standard button packs. Please use our button pack templates to prepare your artwork before you order. If you're looking to order die cut button packs, please contact us with the quantity of packs, and size / quantity of buttons per pack for pricing.
✅ How many custom buttons can each button pack have?
For our standard button packs, which can be ordered on our website, you can choose from one to six buttons per pack (of matching size and shape). When you choose custom die cut button packs, there are no limits. You can choose the size, shape and quantity of the buttons included on your die cut button pack. You must contact us to order die cut button packs.
✅ Do you offer any more button retail packaging options?
We can individually poly bag your custom buttons to make them ready for retail. We also offer individual upc code labeling services. Learn more about our services or contact us with unique requests. Another popular and retail-ready custom button product is our high quality Button Display Boxes. Button boxes feature a quantity of buttons in a custom printed box that pops up for counter top display. Many of our button boxes allow multiple unique button designs per box.
✅ What is the turnaround time on custom button packs?
For most orders, you can expect our standard turnaround of 3-5 business days on button packs. Some orders will ship faster, larger bulk button pack orders may take longer to produce. We will contact you to set expectations if your bulk order will fall beyond our standard three to five business days. As always, feel free to hit up our excellent customer service with your needs to get a ballpark production time estimate if you have something big in mind.
Die Cut Button Pack Examples
Take a closer look with these high resolution photographs of our die cut custom button packs. Each one of the button packs below were designed from scratch, using no pre-determined template. The company or artist simply chose a shape they wanted for their backer card and sent us their artwork. We then printed the full color button pack card on thick card stock in vivid full color. Each button location was also determined by our creative customers during their design process.
You determine the size and shape of custom buttons included on your button pack. You can also choose from any of our three button finishes: Original Gloss, Metallice Acetate, or Soft Touch Matte Finish. There is no limit to the size or quantity of buttons you include on each pack!
We hope this samples gallery helps you get ideas for your own custom button packs. We are happy to help you design a custom button pack of your own, simply contact us for pricing. At Pure Buttons, we pride ourselves on offering the highest quality pin-back button retail packaging.
We love your creativity and wanted to give you the ability to create a button pack that is as unique as the artwork you made for it.